Welcome Providers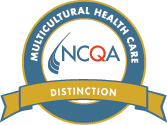 We did it again!
AmeriHealth Caritas Pennsylvania has received the NCQA Multicultural Health Care Distinction for the third consecutive time. The plan is one of only seven Medicaid Health plans in the nation to receive this distinction. Learn more.
Latest Updates
Let Us Know
Learn about our program developed to assist your practice in engaging and managing the healthcare needs of chronically ill AmeriHealth Caritas Pennsylvania members.
Billing information
Learn about our claims address, electronic payer IDs, provider dispute information, provider appeals, and more.